The Separatists of Saporia
is a cult-like group whose main goal is to destroy
Corona
and reestablish
The Kingdom of Saporia
as independent.
After the war between Corona and Saporia had ended in a romantic unity between its two leaders - and by extension, their lands - a small sect of Saporians felt betrayed by the merge, and swore revenge on Corona. Centuries later, this sect was mostly thought to have died out, though there were rumors that the decendants of the these Saporians still lived and waited for the opportunity to fulfill their ancestors' wishes and strike back at Corona. These rumors were confirmed true, when the daughter of Corona's Captain of the Guards, Cassandra, lured one of the separatists into the kingdom and apprehended him after he made a failed attempt to steal King Herz Der Soone's journal, which contains Coronian secrets.
Members of the sect wear a necklace with an emblem representing their cause.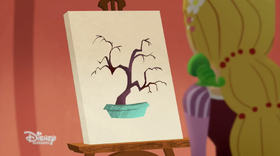 Click here to view the gallery for this article.
References
Edit
Ad blocker interference detected!
Wikia is a free-to-use site that makes money from advertising. We have a modified experience for viewers using ad blockers

Wikia is not accessible if you've made further modifications. Remove the custom ad blocker rule(s) and the page will load as expected.