Old Lady Crowley is one of the castle servants who appears in Tangled: The Series. She is a grumpy old lady who is known to never smile, earning her the nickname "Scowley Crowley". She is often seen sweeping the castle floors. The one and only thing that puts a smile on Crowley's face is peace and quiet.
TBA
Old Lady Crowley gets her name from line producer, Joe Crowley.[1]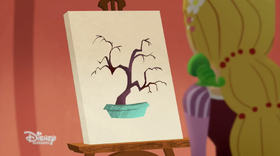 Click here to view the gallery for this article.
References
Edit
Ad blocker interference detected!
Wikia is a free-to-use site that makes money from advertising. We have a modified experience for viewers using ad blockers

Wikia is not accessible if you've made further modifications. Remove the custom ad blocker rule(s) and the page will load as expected.