Andrew (real name Hubert) is the antagonist of the Tangled episode, Under Raps. He is a mysterious visitor from out of town who forms a relationship with Cassandra in hopes of using her to steal an ancient journal.
TBA
During their first confrontation, Cassandra questions whether or not "Andrew" is his real name, to which he replies, "It's Hubert..."
In the promos leading up to the premiere of the episode, Andrew was sold as a potential love interest for Cassandra.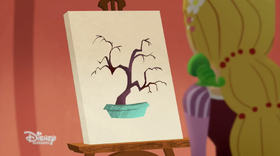 Click here to view the gallery for this article.
References
Edit